Dolce & Gabbana
The One for Men
Eau de Parfum for Men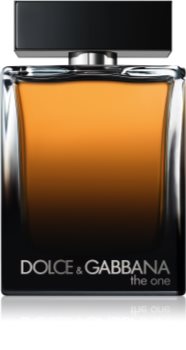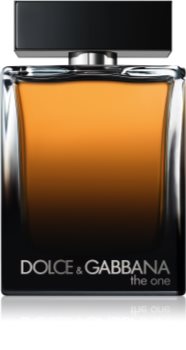 Fragrance description

Articles

About the brand

Review
Fragrance description

Dolce & Gabbana The One for Men

Ingredients
Dolce & Gabanna The One for Men has been on the market since 2008, after the female version of this perfume celebrated great success. The designers of this Eau de Parfum were tasked with creating something that was not just a banal classic, but still classically masculine. They managed to create a scent that women absolutely love.
It opens with sparkling notes of bergamot, coriander and basil, which merge into a heart of cardamom, ginger and neroli. Everything is laid on a base of cedarwood, sensual ambergris and tobacco.
Ingredients
Coriander, Basil, Grapefruit

Orange Blossom, Ginger, Cardamom

Fragrance category

oriental, spicy
Articles about

Dolce & Gabbana The One for Men

Articles
About the brand

Dolce & Gabbana
Dolce & Gabbana fragrances | Dolce & Gabbana beauty products - In the world of high fashion, there are only a few brands whose names are widely recognised even by those who take no interest in fashion. Dolce & Gabbana is certainly one of those names. Apart from clothing, handbags, shoes and sunglasses, the brand also produces a line of exquisite fragrances. The Dolce & Gabbana perfumes are bold and unique. They don't shy away from being extravagant and drawing attention. You may love them from the first sniff, you may need to warm up to them, but they'll never be boring or bland. That is, after all, the Italian nature - to be passionate, expressive, confident, and maybe just a tad enigmatic.
The talented designers Domenico Dolce and Stefano Gabbana created the company's name out of their last names, giving birth to one of the industry's most distinctive fashion brands with inimitable style and irresistible charm. Dolce & Gabbana represents luxury that is both authentic and unconventional. Since 1985, the brand has been establishing their identity as a symbol of unique taste. The unusual creativity of the designers is clearly visible throughout both the whole fashion line and the marketing strategy. Dolce & Gabbana have their boutiques in 40 different countries and you can find their products in any good department store. While their main headquarters is in Milan, they also have branches in New York, Tokyo and Hong Kong. Celebrities including Angelina Jolie or Lionel Messi swear by the company's outstanding products.
Dolce & Gabbana's approach to fragrances is similar to the way they see fashion and accessories. Everything is based on classic styles combined with modern trends. Especially the range of Dolce & Gabbana perfumes for women is vast and varied, so that virtually everyone is able to pick a scent according to their preferences. The most popular one of them is Dolce & Gabbana Light Blue, the embodiment of vitality and Mediterranean style. It's almost as if it was trying to capture the sensuality of a summer day in a drop of light floral perfume. On the other side of the spectrum, Dolce & Gabbana The One Desire evokes a mystical world of light and shadow, temptation and seduction, the moment a woman decides who will get her attention.
The same, of course, goes for the masculine fragrances. Dolce & Gabbana aftershaves are for direct, confident and successful men, whether they find their calling while wearing faded jeans or a perfectly tailored suit. Dolce & Gabbana men don't follow the rules, they create them.
That's what makes Dolce & Gabbana fragrances so perfect for women and men who know their worth, enjoy life and spread positive energy.
Review

Dolce & Gabbana The One for Men