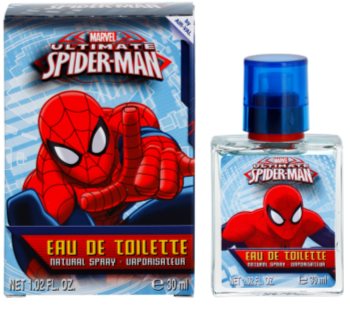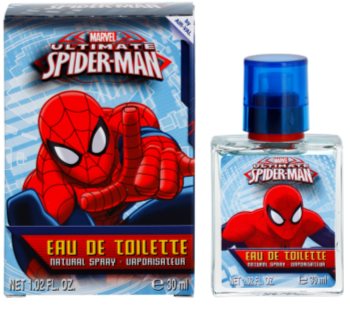 A gift for you
You will get a gift with purchase of this product.



A children's fragrance with a bit of adventure and a lot of new energy for your kids' boundless imagination. EP Line Ultimate Spiderman Eau de Toilette is perfect for a little adventurer who wants to follow in the footsteps of their hero.
inspired by a popular kids' character
guaranteed to make an amazing gift
EP Line cosmetics combine fun with first-class body care. You can easily recognise EP Line products by their cheerful packaging and familiar animated character design, such as the Smurfs, Winnie the Pooh, Barbie, and Shrek.
Their natural, gentle composition makes EP Line cosmetics suitable for the smallest children and teens. The EP Line brand includes products for children's sensitive skin, hair, and baby teeth. The collection of children's eaux de toilette with delicate scents is also very popular, and especially appreciated by little fashionistas. Fun adults will also come into their own with the wide range, with EP Line offering shower gels, shaving foam, deodorants, and eaux de toilette.
The delicate, natural cosmetics concealed in cheery packaging with pictures are a great idea for making daily body care fun for children and turning this unpopular routine into an entertaining game full of fantasy and fairy tales. EP Line cosmetics are made in the EU and their products are reliable and safe. EP Line cosmetics are made up of at least 95% natural ingredients and contain no parabens or sulphates. All EP Line products are dermatologically and microbiologically tested and certified and meet stringent EU standards.