Escentric Molecules
Molecule 01
eau de toilette Unisex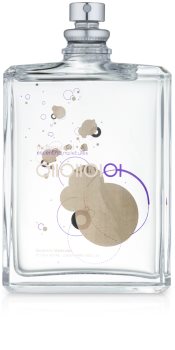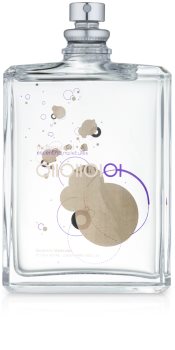 Fragrance description

Articles

About the brand

Review
Fragrance description

Escentric Molecules Molecule 01

Ingredients
Molecule 01 is a woody, musk fragrance for women and men by Escentric Molecules, a German producer of niche perfumes established in 2006 as a challenge. Geza Schoen, designer from Berlin, decided to enter the market with a concept provocatively reacting to the way perfumes were currently produced and sold. The idea behind this was to demystify the whole process, and each perfume by Escentric Molecules is absolutely uncommon and provocative.
The extraordinary character of Escentric Molecules perfumes is based mainly on the fact that they are created in pairs where one is a synthesis of various ingredients (the way most people understand the concept of perfume-making) while the other is a tribute to a single note (aromatic molecule) which determines the character of the synthesis. In case of Escentric Molecules Molecule 01 it's an Iso E Super element with a light, woody aroma and unique characteristics providing the perfumes with depth and a velvet impression. In harmony with this concept, this eau de toilette was created together with Escentric Molecules Escentric 01 eau de toilette formed by Iso E Super, in high concentraction with other ingredients.
Iso E Super® is the name of a trademark of an aromatic chemical (7-acetyl, 1,2,3,4,5,6,7,8-octahydro-1,1,6,7-tetramethyl naphthalene), and Escentric Molecules Molecule 01 contains only this single ingredients. If you wear Molecule 01, you'll smell a pleasant, velvet-like, woody note, and the aroma of this unique eau de toilette will make you attractive and dazzling to impress everybody around. Geza Schoen said that the effects of Escentric Molecules Molecule 01 is almost pheromonal and makes you dazzling beyond definition. Molecule 01 eau de toilette draws aside the veil of the science of perfume production and pleases all those who love woody fragrances, see further than the others and try absolutely unique things.
Escentric Molecules Molecule 01 eau de toilette is suitable for every day and night all year long. It makes you feel absolutely exceptional. Besides its unique as well as beautiful velvet-like deep fragrance with musk and woody aspects it'll enchant you also by its package. Its beautifully designed flacon with a bit mysterious motif is complemented by an elegant dark box. Thanks to its high quality and undeniable originality Escentric Molecules Molecule 01 is just perfect for all those who love innovative perfumes and is an excellent gift for the men and women around you who can appreciate its uniqueness.
Escentric Molecules Molecule 01 – an unusually seductive and absolutely unique eau de toilette for those who love originality and to discover new things.
Articles about

Escentric Molecules Molecule 01

Articles
About the brand

Escentric Molecules
When they were first launched in 2006, Escentric Molecules perfumes became an absolute worldwide phenomenon. Their success lies in their totally unique composition, which is often built on the strength of a single component of the fragrance. This minimalism makes the Escentric Molecules scents highly unusual.
Escentric Molecules celebrates perfumery like the art of chemistry. The aroma molecule of Iso E Super, the key ingredient of these niche perfumes, was created in laboratories as far back as in 1973.
However, the perfumery world neglected it until it was completely isolated by the Berlin perfumer Geza Schoen. He created two fragrances – Escentric Molecules Molecule 01 and Escentric Molecules Molecule 02 – which this special fragrance component combines.
Escentric Molecules niche perfumes are long-lasting and are made for people who like to find extravagant and original things. Their novel aroma conjures up a once-in-a-lifetime story for every individual's skin.
Review

Escentric Molecules Molecule 01