Kenzo Flower by Kenzo Eau de Parfum for Women
Trustpilot > Write a Review Brand: Kenzo
3 product sizes from £31.52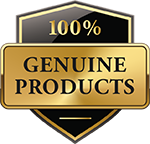 100% genuine products
All perfumes, aftershaves, and beauty products sold by notino.co.uk are 100% genuine, guaranteed. Know what you're buying.
Kenzo Flower by Kenzo product options
Other products Kenzo Flower by Kenzo
Description of the perfume Kenzo Flower by Kenzo
Composition
Top notes
Black Currant, Hawthorn, Bulgarian Rose, Tangerine
Middle notes
Opopanax, Violet, Jasmine, Rose
Base notes
White Musk, Vanilla, Frankincense
The women's perfume Kenzo Flower by Kenzo will refresh you with its floral and citrus fruit scent. Flower by Kenzo is like a nomadic flower in a city, tender, with soft floral notes. Breathe in the scent of violets, rose, amber, almonds and vanilla. Flower by Kenzo represents emotions of contemporary city life, the multidimensional fragrance expresses the cosmopolitan life of modern time and city style.
You will feel as if you were on a meadow full of flowers in blossom with Flower by Kenzo. Become a garden in blossom with Kenzo Flower by Kenzo. A nice bottle of the Kenzo perfume can also be a beautiful decoration of your home. Make your day more pleasant with Flower by Kenzo.
Kenzo Flower by Kenzo reviews & ratings