Mancera Cedrat Boise Eau de Parfum unisex
Brand: Mancera
2 product sizes from £63.00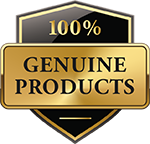 Only 100% genuine products.
All perfumes, colognes, and beauty products sold by notino.com are 100% genuine, guaranteed. Know what you're buying.
Mancera Cedrat Boise product options
Description of the perfume Mancera Cedrat Boise
Composition
Top notes
Black Currant, Sicilian Lemon, Spices
Middle notes
Patchouli Leaves
Base notes
Leather, Vanilla, Wooden Notes
Description for Mancera Cedrat Boise is being prepared.
Mancera Cedrat Boise reviews & ratings
28 October 2016
Dan


This woody citrus/aromatic from the French house of Mancera is often compared to Creed's Aventus (http://www.fragrantica.com/perfume/Mancera/Cedrat-Boise-15211.html). Comparisons aside, the dominant note in this is a woody cedar, that combines with various fruity notes including pineapple and blackcurrant to create a fragrance that is both fresh and elegant. There are also notes of oakmoss, sandalwood and leather in the base which add depth and sophistication to the bright opening.