Nivea Powerfruit Fresh Shower Gel
Brand: Nivea
1 product type £1.90
GIFT FOR YOU
FREE Labello Classic Care lip balm when you buy Nivea products for a minimum of £7.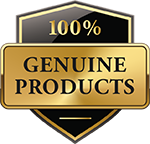 Only 100% genuine products.
All perfumes, colognes, and beauty products sold by notino.com are 100% genuine, guaranteed. Know what you're buying.
Nivea Powerfruit Fresh product options
Description of the product Nivea Powerfruit Fresh
Characteristics
consistency
gel
Skin
All Skin Types
Description for Nivea Powerfruit Fresh is being prepared.
Nivea Powerfruit Fresh reviews & ratings