Notino
Summer is Yours
Beach Bag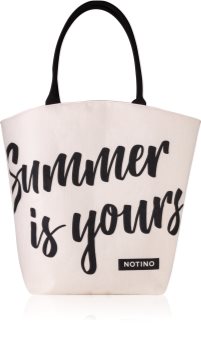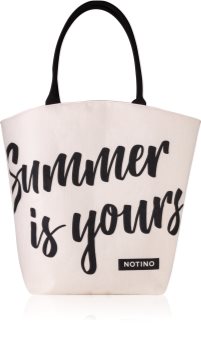 Code:

NOI02070
|
This item is currently unavailable
Product description

About the brand
Product description

Notino Summer is Yours
In town, on the beach, on a trip – it doesn't matter where you spend your summer, the stylish Notino Summer Is Yours bag is suitable for wherever you are and will go well with almost everything in your summer wardrobe.
Properties:
it is light, compact and spacious
holds all your beauty items and everyday essentials
suitable for the pool, shopping or the office
dimensions: 45 cm × 40 cm × 14 cm
Material:
30% cotton, 70% polyester
environmentally friendly and recyclable
We've been part of the beauty industry for more than 15 years and during this time have gathered a lot of experience and ideas. Our products are inspired by our customers who are just as interested in beauty as we are and they will not settle for less.
We want Notino to offer the best quality at the most affordable price possible. Our team designs unique and trendy product for every occasion – from handy cosmetic products and travel sets to personalised services such as fragrance engraving and luxury gift wrapping. We listen to your needs and we know that you want your beauty products to be functional and well-designed. Our goal is to make beauty accessible to everyone.
You can find all the products exclusively at Notino where we continually work on expanding our portfolio and innovating our processes.
Review

Notino Summer is Yours

2