£
617.10
12% more advantageous price
---
3 available
|
Code:

ROJ0279
A gift for you
An amazing gift for the summer! Spend over £55 and choose a stylish bag or a quick-drying towel in the basket.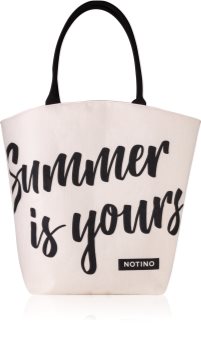 Aoud is an oriental fragrance for men and women from Roja Parfums, a British niche perfume brand. Since 2007, Roja Parfums has been offering its customers a brand new concept of luxury and sophistication in perfumery that is fit for our modern times. It proudly bears the name of its leading personality, one of the greatest fragrance designers in history. Roja Dove is known for using the finest ingredients available and for his precision and painstaking attention to detail, as well as his personal philosophy of never settling for less than the best. The exotic, mysterious and sensual Aoud from Roja Parfums is inspired by traditional incense from the Middle East.
The wood of the aquilaria tree, also known as eagle wood, agar wood, oud, aoud or (in Arabic) oudh, is a fascinating material with a resinous aroma, the most expensive wood in the world, used for centuries to make incense and perfumes, particularly Arabian ones. Roja Dove used this truly royal ingredient, also called the "wood of the Gods", to capture the aroma of Bakhoor incense. "When I worked in the Middle East, I fell in love with its scents and in the way oudh fragrances are absorbed and then developed in the Bakhoor aroma. The greatest compliment I've ever received was from my customers from the Middle East who asked: 'How do you know our scents?'" he says.
Aoud from Roja Parfums presents precious and valuable agar wood in an orientally spicy composition with a strong element of rose. The head of Aoud opens with accords of lemon, bergamot and verbena; the floral heart develops with Provence rose, jasmine from Grasse, ylang-ylang and geranium, all resting on a foundation of rhubarb, cinnamon, nutmeg, saffron, patchouli, vanilla, leather, ambergris, musk and cashmere wood, cedar, sandalwood and agar wood. Agar wood is draped in a sheet of rose, accentuated with jasmine and ylang-ylang. The composition is invigorated with geranium, lemon verbena and bergamot, with a surprising twist in the unusual accord of rhubarb warmed by precious wood and spices. Amber, vanilla, musk and leather in the base add softness and sensuality.
The full aroma, masterfully blending the dominant oudh with rose, wood and a refreshing and warm spiciness, is rich yet delicate, fresh, sweet, spicy and voluptuous. Close your eyes and let Aoud from Roja Parfums carry you away to the Orient to smell its traditional incense. Roja Dove once again proved his masterful ability to combine scents to make his perfumes impressively evocative.
The packaging of Aoud from Roja Parfums is luxurious. As is the case with all the Roja Parfums fragrances, the bottle Aoud Crystal comes in is a masterful, hand-finished piece made in France from the purest glass there is. The gold label is manually embedded in the glass in England and the gorgeous ornate cap, the symbol of Roja Parfums, is hand-decorated with Swarovski crystals. The Roja Parfums Aoud bottle is packaged in a beautiful, lavish box.
Aoud from Roja Parfums is suitable for day and evening wear throughout the year, but will shine best in the evenings of cold months. This fascinating perfume will forever win the hearts of everyone who loves the popular blend of oudh and rose, as well as everyone looking for an Oriental perfume of truly excellent quality. Aoud will envelop its wearer in a sensual oriental aroma and will never fail to arouse admiring attention. Its superior quality and unparalleled luxury in every detail and aspect make Aoud from Roja Parfums the perfect gift for someone whom you want to treat to only the best.
Aoud from Roja Parfums is also available as an exceptionally concentrated "Absolue Précieux", offering an even more intense and rich fragrance, and as a "Crystal" perfume which has the form of a clear liquid.
Aoud from Roja Parfums – the traditional fragrance of the oriental Bakhoor incense masterfully captured in a sensual oudh perfume.
Ingredients
| | |
| --- | --- |
| Top notes | Bergamot, Lemon, Verbena |
| Middle notes | Ylang-Ylang, Rose de Mai, Jasmine |
| Base notes | Nutmeg, Leather, Rhubarb, Vanilla, Amber, Cedar, Sandalwood, Patchouli, Musk, Cashmere Wood, Cinnamon, Agar Wood, Saffron |
| Fragrance category | oriental, spicy |