Scholl
Toenail
Nail Clippers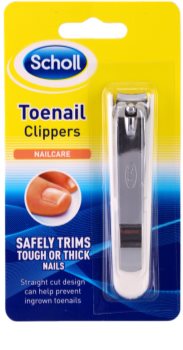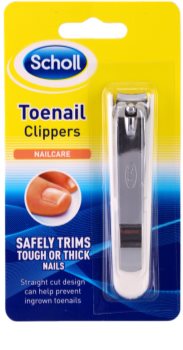 Description

About the brand
Description

Scholl Toenail
Prevent unpleasant nail problems with correct grooming. Scholl Toenail clippers will help you trim your toenails easily and give them the right square shape that is ideal for preventing ingrown nails. The clippers are sharp enough to trim even very thick toenails. They come with a special case which prevents mess during nail trimming. Taking care of your nails has never been easier.
Characteristics:
for easy toenail grooming
special shape for a straight trim
eliminates unpleasant ingrown nails
the handle fits comfortable in your hand
with a handy case for collecting nail clippings
How to use:
Lift the metal arm, flip it and return into its original position – your clippers are now ready for use. Press down on the arm to trim your toenails in a straight line. Don't trim the nails too much. When you're finished, remove the plastic container and empty it.
The experts at Scholl know very well that healthy and happy feet make every day better. The brand has more than a hundred years worth of experience and Scholl products help people all around the world to solve problems with their feet. Trust Scholl and your feet will be well taken care of!
The history of Scholl begins in 1904 when the company's founder, Dr William Mathias Scholl, designed his first patented insole that quickly revolutionised the way people perceived the standard level of comfort in wearing shoes. Other groundbreaking products followed soon after, most popular among them being the anatomically shaped sandals which met with great international success.
Today, Scholl produces not only footwear with great arch support, but also products for foot care and shoe maintenance. Customers love Scholl foot creams and deodorants as well as files or gel pads that make any shoe instantly much more comfortable.