Weleda Men Moisturising Cream For Men
Trustpilot > Write a Review Brand: Weleda
1 product type £13.20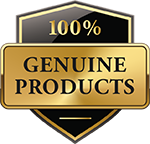 100% genuine products
All perfumes, aftershaves, and beauty products sold by notino.co.uk are 100% genuine, guaranteed. Know what you're buying.
Weleda Men product options
Other products Weleda Men
Description of the product Weleda Men
Characteristics
For All Ages
According to skin problems
Hydration, Skin nutrition
complexion
All Skin Types, Dry
consistency
cream
Description for Weleda Men is being prepared.
Weleda Men reviews & ratings