Woodwick

Oudwood
scented candle Wooden Wick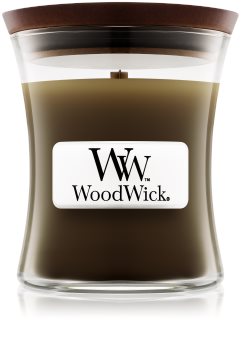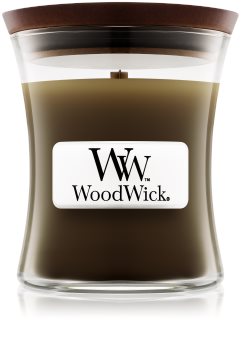 Description

About the brand

Review
Description

Woodwick Oudwood

Ingredients
Important
Place the product only on heat resistant surfaces. If the wick is longer than 5 mm, trim it. Make sure that the candle/wax is well away from all flammable materials and sources of heat (e.g., TV, radiators). Do not move a burning candle/wax. Keep out of reach of children and pets. Persons suffering from sensitivity to fragrances should use the product with caution.
Use
Never leave a burning candle/wax unattended or in the vicinity of easily flammable items. There should be a space of at least 20 cm between burning candles. Do not leave a candle burning for more than 4 hours. Do not tilt burning candles. Do not let the flame touch the sides of the container. If there is less than 1 cm of candle left, extinguish it; never let a candle burn all the way to the bottom. Extinguish the candle by gently blowing on it.
Ingredients
Character of home fragrance

woody
The luxury scented candles by Woodwick will make your home feel warmer and cosier. The unmistakable sound of their wooden wick conjures up an image of a fireplace in a mountain log cabin covered in pristine white snow. Enjoy this unique and intense experience with all of your senses.
Every Woodwick candle contains several perfectly combined aromatic essences which blend together into a full, harmonious composition that fills your home with an incredibly beautiful scent. Their top-quality paraffin is enriched with soy wax to help the candle burn longer and make it more biodegradable.
The authentic fragrance compositions, the characteristic sound of crackling wood and the sophisticated design have made these candles customer favourites since 2006. The visual effect is even better thanks to the wooden cap and the organic shapes of the hand-blown glass jars. Woodwick candles will elevate your home and bring you many lovely moments.