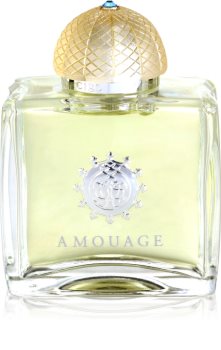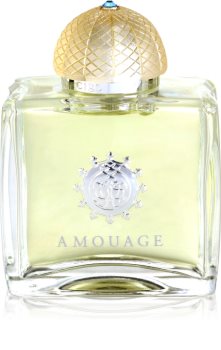 UPS Air Mail
tomorrow
Thursday 27/02/2020
Fragrance description

About the brand

Review
Fragrance description

Amouage Ciel

Ingredients
The flowery Amouage Ciel Eau de Parfum captures all the shades and tones of a spring morning. Its fragrance is delightfully fresh, like dew on the grass, and brings a feeling of peace and harmony. As the shimmering dewdrops caress your skin, your mind will experience absolute bliss.
The top of the perfume consists of gentle notes of flowers blooming at the entrance gate to an enchanting garden where you can draw new strength and inspiration. The charming aroma of violets and white gardenia will highlight your natural sensuality and creativity and help you reach a unique world of true tenderness. A narrow trail takes you to a blooming peach tree and its irresistible fruity aroma. An unexpected breath of rose and intoxicating jasmine builds an aura full of excitement. At the end of the garden, you will find a small pond covered with water lilies in bloom. Their beautiful dewy fragrance blends with your own nature to remind you how important it is to believe in your dreams. Subtle notes of wood with a strong dose of musk will spread over your skin to accentuate your individuality.
The incredibly exuberant and vibrant Amouage Ciel is bursting with life. It contains rich essences of flowers that bloom under a clear blue sky and are watered every morning by dewdrops. Ciel is a symbol of purity, tenderness and the joy of life. It makes you want to run barefoot through the morning dew to enjoy the true euphoria of freedom. The Amouage Ciel Eau de Parfum is ideal for modern women with a romantic soul: unrestrained women who love the feeling of complete independence. The fragrance was launched in 2003.  
Ingredients
Water Lily, Peach, Jasmine, Rose

Amber, Musk, Sandalwood, Frankincense, Cedar
The sumptuous scent of Amouage is characterised by its uniqueness and its totally distinctive elegance. The independent brand with luxury niche perfumes now has its headquarters in London, but its roots reach into the depths of the Middle East.
Amouage draws inspiration from the rich and varied heritage of its place of origin – the Sultanate of Oman. The brand was founded in 1983 by His Excellency Sayyid Hamad bin Hamoud Al Busaidi, a member of the Omani royal family, on the basis of his decision to revive the glory of Arabian fragrances. The brand's philosophy is to create perfumes with truly artistic value. Amouage strictly selects only the finest exotic ingredients, including silver incense from Oman, the unique Oman rose and myrrh.
Amouage's niche perfumes are put together in Grasse, Southern France, which is considered the global capital of perfumes, thus providing a guarantee of the highest standards. The perfumes then travel to Oman for production, where the maceration of the ingredients takes about two months. To finish, all the Amouage perfumes undergo the highest quality checks and are packaged almost exclusively by hand.