Amouage Sunshine Eau de Parfum for Men
Trustpilot > Write a Review Brand: Amouage
1 product size £165.00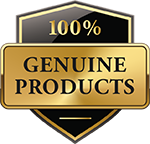 100% genuine products
All perfumes, aftershaves, and beauty products sold by notino.co.uk are 100% genuine, guaranteed. Know what you're buying.
Amouage Sunshine product options
Description of the perfume Amouage Sunshine
Composition
Top notes
Lavender, Strawflower, Orange, Brandy
Middle notes
Juniper Berries, Bergamot, Sage
Base notes
Vanilla, Cedar, Tonka Beans
Description for Amouage Sunshine is being prepared.
Amouage Sunshine reviews & ratings