Colour Correctors: Do You Know How to Use Them?
They can handle any skin imperfection, brighten up your complexion, or give it a healthy glow. You just need to know which one to choose and how to use it. Nude concealers and colour correctors should definitely be part of your makeup bag.
Cover your dark under-eye circles, acne, scars, or freckles easily and quickly. Handy colour correctors work on the principle of contrast of complementary colours, thus neutralising any undesired shadows or spots on your face. Find the best colour-correcting concealer that is suitable for your specific issue or get a concealer palette to make sure you are ready to tackle any problem.
Green Concealer
What it is for:
Green is the opposite of red, which makes it perfect for neutralising red spots on your skin. It's an ideal concealer for skin prone to acne, red scars, or spider veins. Just avoid putting it on open wounds.
How to use it:
Apply a green concealer in a thin layer to the problem areas of your face. Blend it thoroughly and seamlessly, and then even out your skin tone with a foundation. Your spots and scars are guaranteed to be less visible.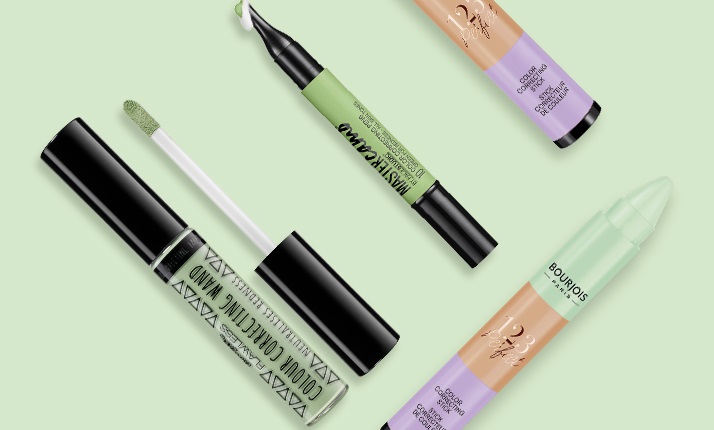 Purple Concealer
What it is for:
Purple is the opposite of yellow, making it ideal for neutralising unwanted yellow undertones. It also brightens up your complexion and makes it look fresh.
How to use it:
Match your purple concealer to your skin tone. Pale skin tones will benefit from light violet shades while darker ones can handle a brighter purple. Work a small amount of the concealer into your skin using a brush or a sponge, then apply foundation or just set the product with a powder.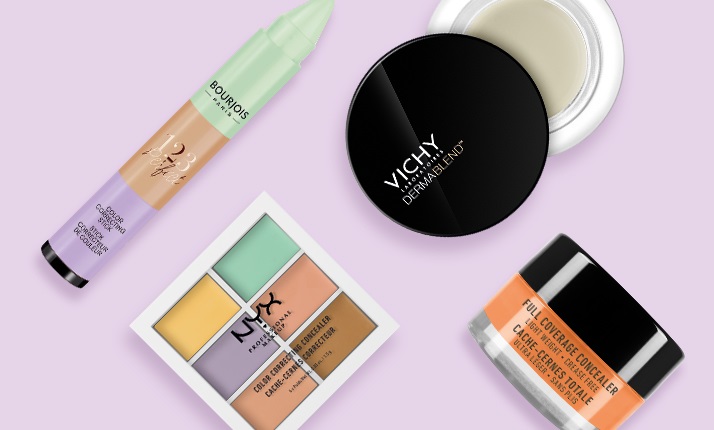 Orange Concealer
What it is for:
An unbeatable colour corrector for under-eye circles – especially the dark, bluish ones. Use a small amount to give your dull and grey complexion a healthy glow, or mix it with a bit of green concealer to cover tiny blue or green veins.
How to use it:
Apply the orange concealer to your under-eye circles, blend out, and cover with foundation – you'll instantly look younger.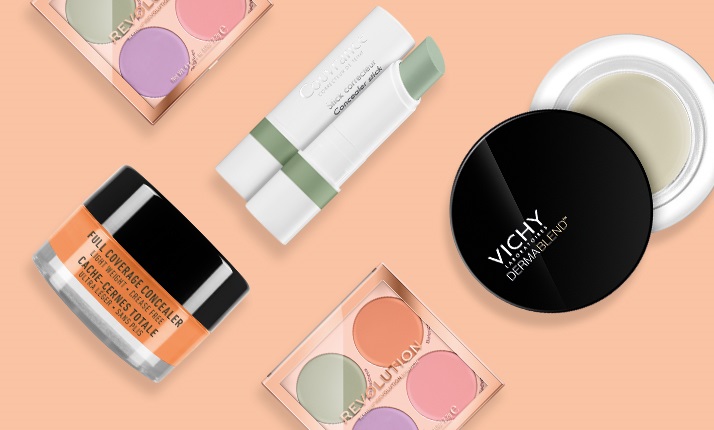 Pink Concealer
What it is for:
Pink concealer is great for covering age spots, freckles, or birthmarks on light skin tones. Pink neutralises green tones, which means that it can cover little green veins on your face. However, avoid pink corrector if you need to cover purple spots – you would only accentuate them.
How to use it:
Just like with the green concealer, use it only on your problem areas, blend it out, and then apply foundation.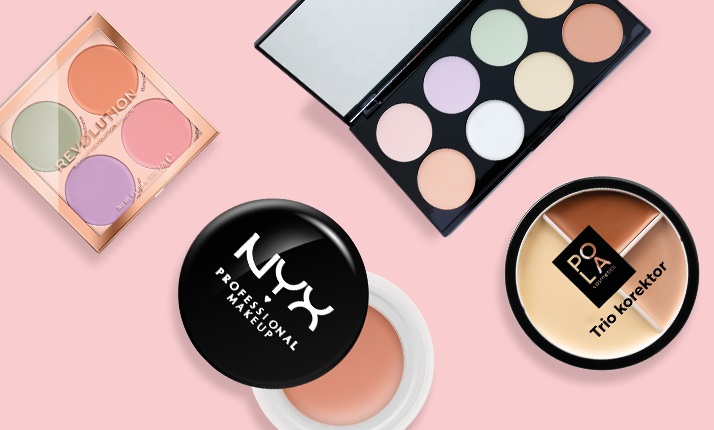 Yellow Concealer
What it is for:
It brightens up dull and tired skin, giving it a warmer, healthier tone. It also perfectly covers purple under-eye circles, bruises, and purple veins that are visible through the skin.
How to use it:
Apply the yellow concealer under your eyes from the inner corner outwards, or brighten up your entire face by applying a thin layer under your foundation. Your complexion will look well-rested and radiant.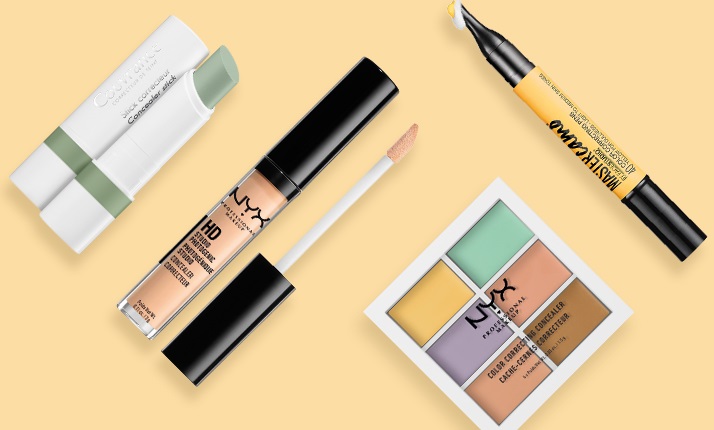 White and Neutral Concealer
What it is for:
Neutral cover concealers in the colour of your skin can cover any unwelcome zit, spot, or your dark circles after a sleepless night. Apart from covering imperfections, white concealer can also be used as a highlighter to accentuate the facial features you want to bring out.
How to use it:
Concealers that match your skin tone work amazingly well even just on their own, without any foundation.
Use them to cover your problem area and blend out. They can also be used with colour correctors to achieve the best and most natural results.
Use a white concealer to cover your dark circles and then even out your skin tone with a foundation, or apply the concealer to the inner corners of your eyes, the top of your cheekbones, the bridge of your nose, your brow bone, and your Cupid's bow to bring out your features.