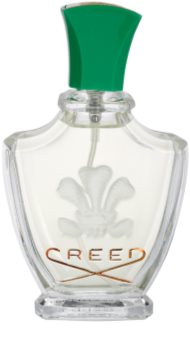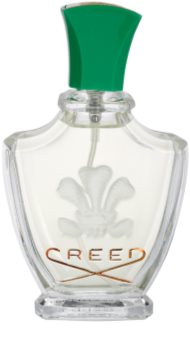 This item is currently unavailable
|
Code:

CRE0176
Creed Fleurissimo - an intoxicating, rich floral fragrance created for Grace Kelly.  
The Fleurissimo Eau de Parfum is one of the true gems of the Creed brand. Fleurissimo was created as an essential accessory for the wedding day of the American actress, Grace Kelly. This beautiful floral scent is a wonderful blend of Hollywood gloss and royal quality. It was created to complement the bridal bouquet perfectly.
Fleurissimo is a luxurious floral scent whose notes include bergamot, tuberose, Bulgarian roses, violets, Florentine irises and ambergris. The production of Creed Fleurissimo commenced in 1956 and it was the work of James Henry Creed, from the fifth generation of the Creed family.
The Creed Fleurissimo Eau de Parfum will be especially appreciated by women who like rich floral fragrances. It will appeal to those who love intoxicating, masterfully composed perfumes and, of course, to everybody who appreciates quality and luxury to a truly extraordinary extent.
Fleurissimo is suitable for day and evening wear throughout the year. It always provides its wearer with a heady touch of royal exclusivity and gives her an aura of grandeur and sophistication. The perfumes from the Creed brand are attractive not only thanks to their enchanting fragrances, but also their exceptional and beautiful packaging.
Every Creed fragrance is unique
Creed use a high percentage of natural ingredients in their niche fragrances. Because the climatic and seasonal conditions during harvest tend to change, the properties of the aroma and colour of the fragrance sometimes change, resulting in slight variations in the product itself or its colour.
Ingredients
| | |
| --- | --- |
| Top notes | Bergamot |
| Middle notes | Rose, Violet Leaves, Iris, Tuberose |
| Base notes | Amber |
| Fragrance category | floral |
Creed fragrances | Creed is the king of perfume and the perfume of kings. For more than 250 years, the brand has been creating extraordinary fragrances for royal families and other customers of exquisite taste. The company was founded in 1760 by James Henry Creed and has been helmed by the family ever since.
Creed's history is truly unique. Over the years, the perfume house has designed fragrances for many people of note including Queen Victoria, the emperor Franz Josef, Winston Churchill or JFK. These days, Creed is mostly known for its classic masculine fragrances that are favourited by celebrities like Robert De Niro or Sylvester Stallone.
But Creed still remains the perfume brand of royals and presidents (it's a well known fact that both Michelle Obama and the Duchess of Cambridge wear Creed perfumes). The company now resides in France and operates in other countries including the US. In keeping with the long tradition, Creed still uses many of the old distilling methods and chooses the ingredients carefully to only include the very best that is available.
Creed's fragrances are divided into categories for women and for men, but there are unisex perfumes as well. Among Creed's most popular fragrances are Green Irish Tweed, a classic fougère created in 1985 by Olivier Creed, and Creed Aventus, inspired by the life of Napoleon Bonaparte.
Whichever Creed perfume you choose, you'll get timeless beauty and a modern approach to traditional methods and values.