Darphin Hydraskin
Did you know?
Dry skin does not produce enough lipids. Dehydrated skin is caued by a lock of water in the skin. They both can be unconfortable and presistent. Understanding whether your skin is dry or dehydrated and how best to hydrate and/or nourish it will help improve the look and feel of your skin.
---
Your ideal skin regimen with Hydraskin
STEP 1: New Intral Inner Youth Rescue Serum

Now even more powerful with faster results.
Powered by BioC6 and Resveratrol Pro Complex, it contains +85% of sensitivity-fighting ingredients*.  

* Per the ISO standard, from plant, non-petroleum mineral, and/or water soures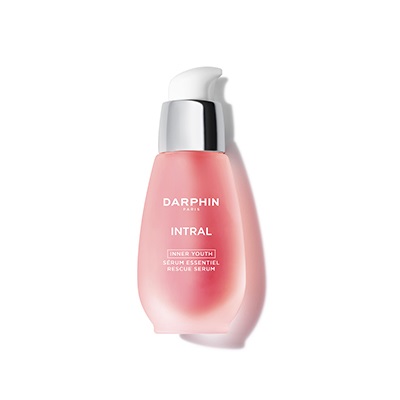 STEP 2: Hydraskin Light Cream

A lightweight hydation influsion which strengthen skin's moisture barrier and defends skin's moisture reservoir, for plumped skin all-day.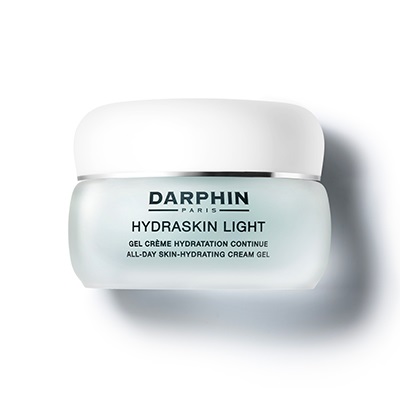 STEP 3: Hydraskin All-Day Eye Refresh Gel-Cream

Infused with a hydrating botanical complex to help cool, hydrate, depuff and brighten dark circles for refreshed and revieved eyes, all day.