Schwarzkopf Professional Hair colouring
IGORA Permanent Hair Dye
Millions of colourists have trusted IGORA Royal hair dyes for decades. These colouring products have entered a new decade with a modernised, environmentally friendly packaging and a simplified selection of shades. Discover the intense colouring power of IGORA ROYAL shades, supercool blonde results with IGORA ROYAL Highlights and bright, stylish colours for highlighting techniques with IGORA ROYAL Fashion Lights. Confident and mature customers will love the IGORA ROYAL Absolutes line with 100% coverage and IGORA ROYAL Silver Whites for accentuating white hair with a temporary effect. IGORA ROYAL COLOR10 shades are fantastic for mastering the colouring system with a 10 minute application time, while the IGORA Vario Blond line offers up to 8 levels of lightening with reduced hair breakage.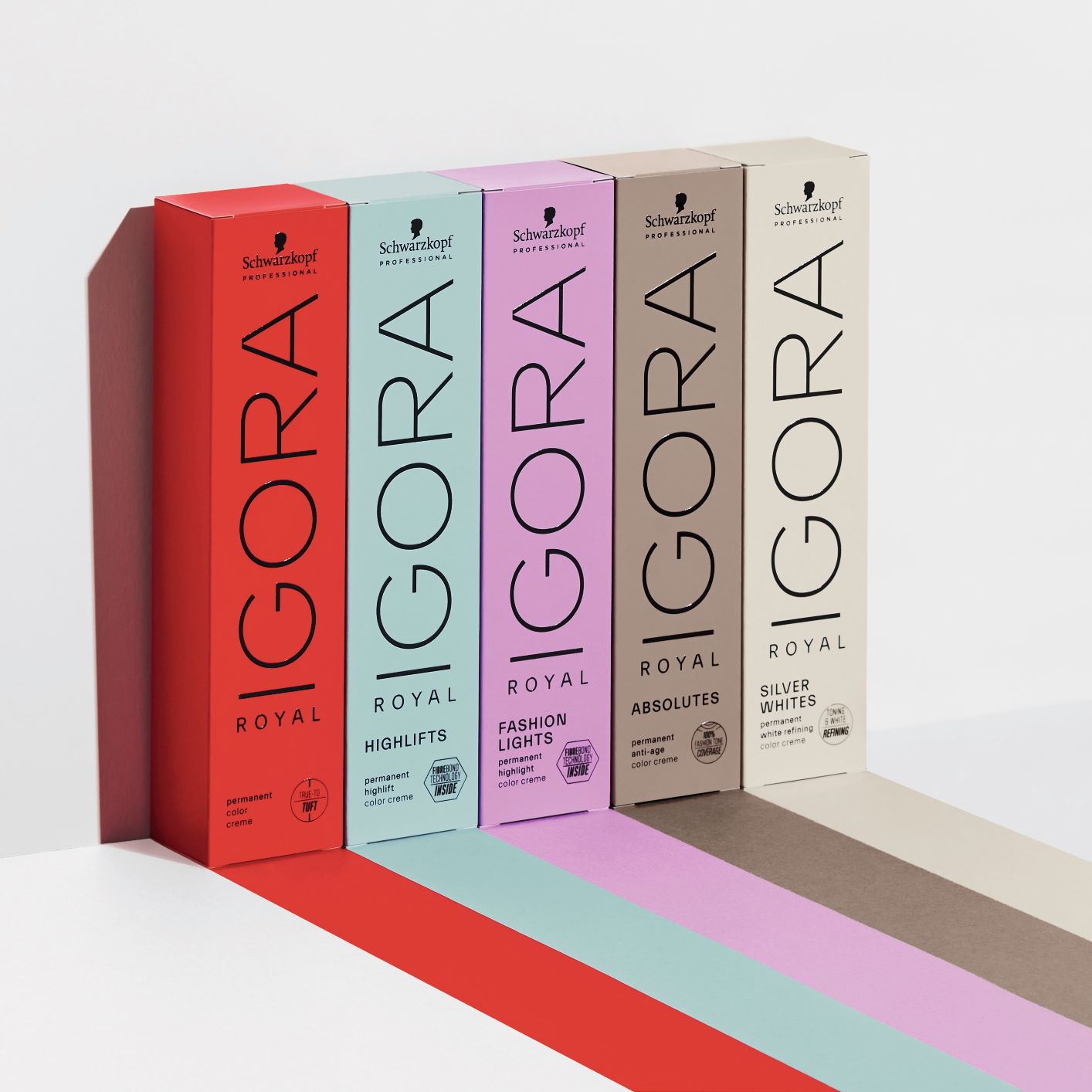 Schwarzkopf Professional Demi-permanent and Semi-Permanent Colours
IGORA Vibrance line is a system of demi-permanent hair dyes with a shade selection that matches the IGORA permanent colours, making them great for a dual application or on their own for a shorter commitment. The new hydrating complex with AQUAXYL™ keeps your hair deeply nourished and protected during the colouring process.
 Chroma ID colouring mask system lets you refresh your colour in a quick and easy way with a portfolio of subtle and intense shades that deeply nourish your hair. Another semi-permanent system is the IGORA Expert Mousse which consists of 16 shades that can be mixed with one another and easily used in the comfort of your home.