Skin Exfoliation: How to Exfoliate Your Face
Skin exfoliation or removal of dead skin cells is one of important rituals that help you brighten and rejuvenate your complexion. If you don't fancy getting costly treatments in a beauty salon, try an exfoliator designed for home use which offers the same results. There are 3 basic types of skin exfoliators – mechanical, chemical and enzyme. Which one is the best for your skin and what's the right way to use it?
Why You Should Use a Facial Exfoliator
An exfoliator will perfectly cleanse your skin, remove excess sebum and prevent clogged pores and acne.

It removes dead skin cells that accumulate on the surface of your skin and thus prevents a scaly appearance.

It speeds up the process of skin regeneration and the formation of new cells, plus it makes your skin smoother and brighter.
It allows your skin to breathe and facilitates the absorption of facial serums, masks and face creams.

It improves the blood circulation in your skin, stimulates collagen production, rejuvenates skin and prevents wrinkles.
If you're looking for a gentle facial exfoliator, try an enzyme peel. It's a wonderful exfoliator for sensitive skin that will also suit dry skin. This product contains natural enzymes from fruit acids (obtained from papaya, pineapple and other fruits) which stimulate natural exfoliation. The enzymes find and absorb dead skin cells while hydrating and cleansing your skin. Usually you'll be able to see results after the first application.
Effects of Enzyme Peel:
Smooths out fine lines.

Improves skin texture and tone.

Helps reduce the appearance of scars.

Reduces signs of dryness.

Amazing also as an exfoliator for acne-prone and problem skin.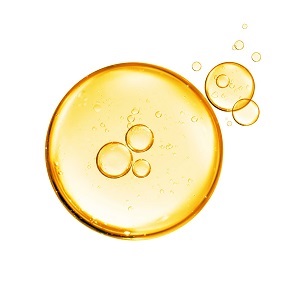 Which Skin Type Will Benefit from an Enzyme Peel?
Enzyme peels are suitable for all skin types – that said, you should always follow the manufacturer's recommendations. It is especially effective on redness, broken capillaries, blackheads and scaly skin. Enzyme peel is also the most effective exfoliation method for mature skin after menopause.
How to Use an Enzyme Peel on Your Skin
Don't use the enzyme peel more than 2× a week (or as recommended by the manufacturer). Always apply it to clean and dry skin without any makeup.

Pour a small amount of the product into your palm, spread it across your face with your fingertips and leave it on as recommended.

Rinse the product off with lukewarm water and follow up with other skin care.
Chemical peel uses the process of removing dead skin cells. It contains AHA and BHA fruit acids which initiate the process of deep regeneration and rejuvenation. Chemical peel for home use tends to be gentler than those used in beauty salons. The results will appear gradually, which means you'll be able to avoid intense flakiness, redness and scabs.
Effects of Chemical Peel:
Rejuvenates skin, reduces fine lines and hyperpigmentation.

Promotes skin renewal.

Improves the texture of your skin and makes it smoother.

Tightens enlarged pores.

Combats acne and blackheads.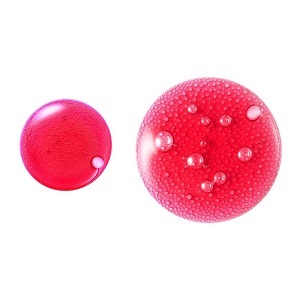 Which Skin Type Will Benefit from a Chemical Peel?
This exfoliation is suitable for oily skin and acne, but it shouldn't be used on dry and sensitive skin. It can handle fine lines, saggy skin, enlarged pores, hyperpigmentation and acne scars.
How to Use a Chemical Peel on Your Skin
Apply the chemical exfoliant according to the manufacturer's instructions on clean and dry skin free of any makeup. Use a small amount of the product directly on your skin, leave it on for a few minutes and then rinse off. Always remember to follow up with quality skin-care products and sun protection.
Mechanical exfoliator or facial scrub usually has a gel or cream-based texture and contains small particles (such as coffee, sugar or salt) which remove dead skin cells through a mechanical process. A facial scrub can be used to exfoliate your face and neck as well as the coarse skin of your heels or elbows.
Effects of Mechanical Exfoliation:
Makes skin smoother and softer.

Deeply cleans your skin and removes impurities.

Prepares your skin for self-tanning products.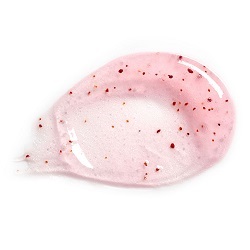 Which Skin Type Will Benefit from a Mechanical Exfoliator?
When choosing the right exfoliator, always read the recommendation on the packaging. Facial scrubs are amazing for combination, oily and mature skin, especially if your skin is rough, scaly, or has clogged pores. They are not very suitable for dry skin. If your skin is sensitive, you should always look for a gentle scrub with the finest exfoliating particles. Be careful when using a facial scrub on acne.
How to Use a Mechanical Exfoliator on Your Skin
Mechanical exfoliation should be performed once or twice a week on wet skin. Massage the product very gently into your skin using circular motions while avoiding your eye area. Focus especially on your T-zone and problem areas and never apply too much pressure.
Aftercare Products for Exfoliated Skin
Exfoliation will remove the upper layer of your skin, which can cause heightened sensitivity immediately afterwards. To avoid any unwanted effects, don't forget to take care of your skin every time you perform a facial peel:
Use colder water to wash your face.
Hydrate your skin with a moisturising cream.

Drink more liquids.

Protect your skin from the sun! Use a sunscreen with SPF 30 or higher.
Avoid saunas and steam rooms.

Allow the recommended amount of time between exfoliations.