Kérastase Specifique Divalent

THE NEVERENDING WAR ON GREASY HAIR

An oily scalp can really get in the way of the quest for healthy, beautiful hair.

With the wrong products, freshly washed hair quickly develops dirty roots, prompting the need for another shampoo. But washing with products that aren't properly balancing only stimulates the scalp to overproduce sebum. Soon, the hair is begging to be washed again. Until now...
FRESH IS FOREVER

Kérastase presents SPECIFIQUE DIVALENT, a complete care routine for oily roots and sensitized lengths. The trio of products continuously balance sebum levels while hydrating dry lengths, creating soft, nourished hair with lasting freshness.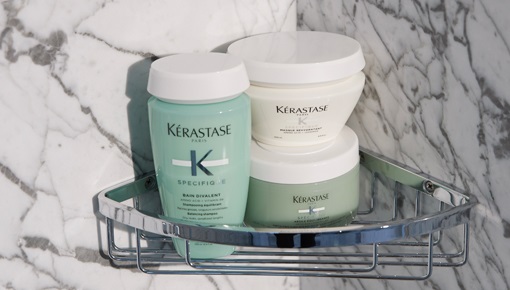 100% RECYCLED AND RECYCLABLE PACKAGING

Beyond hair, Kérastase is comitted to caring  for our future and the world we live in. As we embrace the new era of responsible luxury, our iconic shampoo bottles are now made with 100% recycled plastic*.

*Excluding the cap, additives, and dyes.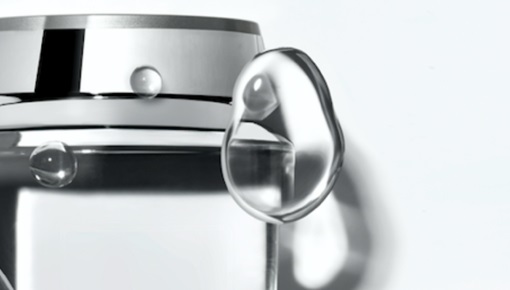 THE FRESH ICON
SPECIFIQUE BAIN DIVALENT
Sebum-balancing shampoo

Average shampoos only strip oil away and encourage more sebum production. This creamy, lightweight formula soothes and balances the scalp, calming oiliness while nourishing hair that is sensitized by frequent washing.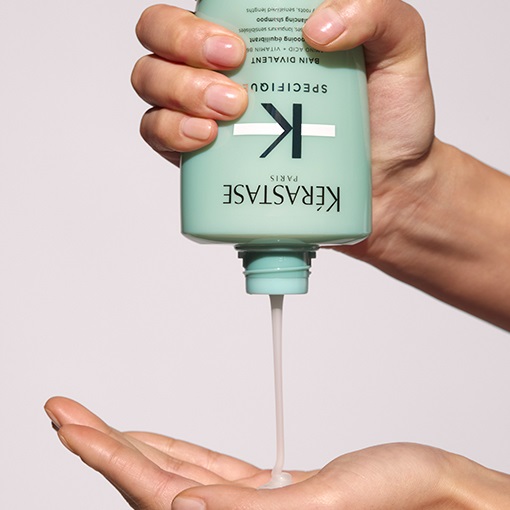 THE FRESH DETOX
SPECIFIQUE ARGILE ÉQUILIBRANTE
Weekend purifying cleansing clay

Keeping an oily scalp balanced takes more than just a regular cleansing. For use once weekly, this clay-infused purifying shampoo comes in a unique creamy greeny formula with a luxurious, earthy texture, leaving hair soft and shiny.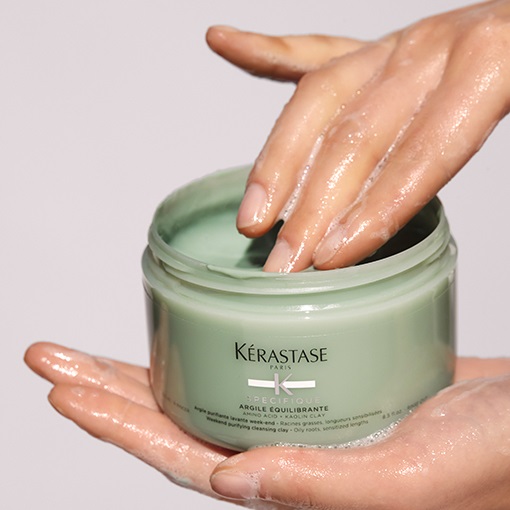 THE FRESH QUENCH
SPECIFIQUE MASQUE RÉHYDRATANT
Intense rehydrating gel-masque

Even oily hair gets dry at the lengths and ends, mainly due to frequent shampooning with wrong products. This fresh-scented, lightweight formula reimagines intensive conditioning while caring for the hair in the places where it needs it most.