Jean Patou Joy Eau de Parfum for Women
Trustpilot > Write a Review Brand: Jean Patou
2 product sizes from £59.32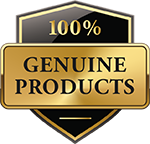 100% genuine products
All perfumes, aftershaves, and beauty products sold by notino.co.uk are 100% genuine, guaranteed. Know what you're buying.
Jean Patou Joy product options
Other products Jean Patou Joy
Description of the perfume Jean Patou Joy
Composition
Top notes
Tuberose, Peach, Green Notes, Ylang - Ylang, Rose, Aldehydes
Middle notes
Lily Of The Valley, Orchid, Orris, Bulgarian Rose, Jasmine
Base notes
Civet, Sandalwood, Musk
Description for Jean Patou Joy is being prepared.
Jean Patou Joy reviews & ratings