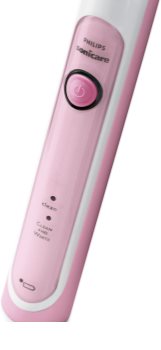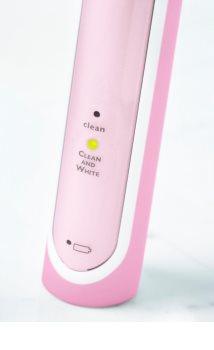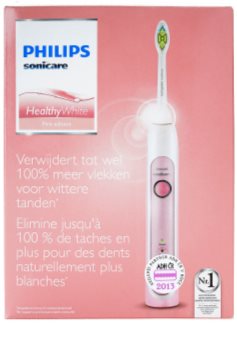 Sonic Electric Toothbrush
---
Code:

PHI0811
|
Over 20 pcs in stock
Product description

Philips Sonicare HealthyWhite HX6762/43
Whiter, healthier teeth
The ultimate toothbrush for whiter teeth
Everybody loves a bright white smile. Let the natural whiteness of your teeth shine through. Sonicare HealthyWhite electric toothbrush is proven to remove everyday stains in just two weeks, with the regular use of the Clean & White Mode.
Proven to improve oral health
Naturally whiter teeth with patented sonic technology
Clinically proven safe and gentle
Guides you to follow dental recommendations
Two-minute timer helps ensure recommended brushing time
Quadpacer interval timer encourages thorough brushing
Offers a customized brushing experience
Easy-start program to acclimate to the Sonicare experience
Clean and White Mode: proven to remove stains
Clean Mode: Standard 2 minute mode
Provides a superior clean
Sonicare dynamic cleaning action drives fluid between teeth
Angled brush head neck for better reach to back teeth
Highlights
Rechargeable sonic toothbrush
2 modes 2 brush heads
Patented sonic technology
Philips Sonicare electric toothbrush's unique dynamic action gently and effectively reaches deep between teeth and along the gumline.
Angled brush head neck
The uniquely angled brush head neck of this toothbrush head makes it easier to reach back teeth, removing plaque in those hard-to-reach areas.
Naturally whiter teeth
The Dynamic Cleaning Action of this toothbrush and the direct broader contact with each tooth, has proven to remove everyday stains, to help keep teeth naturally whiter.
Safe and gentle
Your Philips Sonicare Electric Toothbrush is safe to use on: braces (brush heads wear out sooner when used on braces), dental restorations (fillings, crowns, veneers) and periodontal pockets.
Smartimer
2-minute timer on this Philips Sonicare electric toothbrush helps ensure dental professional recommended brushing time
Quadpacer
30 seconds interval timer indicates when you have completed each quadrant of your mouth and signals for you to move on resulting in more consistent cleaning throughout your mouth
Easy-start program
Gently increases power over first 14 uses to ease into the Philips Sonicare electric toothbrush experience
Clean and White Mode
2 minutes of Clean mode with an additional 30 seconds of White mode to focus on your visible front teeth. Removes everyday stains, such as coffee, tea, tobacco and red wine. Whitens teeth by 2 shades in just 2 weeks.
Clean Mode
For exceptional everyday clean. Helps maintain whitening treatments.
Specifications
Rechargeable sonic toothbrush
2 modes 2 brush heads
Modes
Clean: For exceptional everyday clean
Clean & White: 2 min Clean + 30 sec White
Items included
Handles: 1 HealthyWhite
Brush heads: 1 ProResults standard, 1 DiamondClean standard
Charger: 1
Design and finishing
Cleaning performance
Speed: Up to 31,000 brush strokes/min
Performance: Removes up to 90% of stains
Health benefits: Helps improve gum health
Whitening benefits: Whitens teeth up to 2 shades
Timer: Smartimer and Quadpacer
Ease of use
Brush head system: Easy snap-on brush heads
Brushing time: Up to 3 weeks
Battery indicator: Light shows battery status
Handle: Slim ergonomic design, Rubber grip for easy handling
Technical specifications
Battery: Rechargeable
Battery type: Lithium ION
Operating time (full to empty): Up to 3 weeks
Power
Service
Warranty: 2-year limited warranty
Characteristics
Power supply type

rechargeable
About the brand

Philips
Philips has been a household name for more than a century, more precisely for over 120 years. During this time, Philips earned a name for itself as the go-to brand for electric appliances, including tools designed for personal care.
Philips & Co. was founded in 1891 in Eindhoven, Netherlands, at first aiming to produce light bulbs, growing in demand with the electrification of households.
After some time, the company began to grow and create products for other uses. These days, Philips is one of the most respected brands for their medical electronics or energy-saving light bulbs, but also for their shavers, trimmers and electric toothbrushes. Over the years, Philips has come up with many new technologies and innovations, keeping in mind that the products must always be comfortable to use and pleasant to look at. While reflecting the latest research and trends, the Philips products are simple and accessible enough for an easy use at home.
Beautyspin carries many Philips personal care products from hair dryers to beard trimmers. We also have Philips Sonicare electric toothbrushes featuring a patented sonic technology that will make your daily dental hygiene even more effective.
Philips is a synonym of traditional and time-tested values combined with innovation and progress. As one of the most reliable brands on the market, it will make your everyday life considerably easier while still keeping up with the latest trends.
Rating

Philips Sonicare HealthyWhite HX6762/43
This product has not yet been rated; be the first!