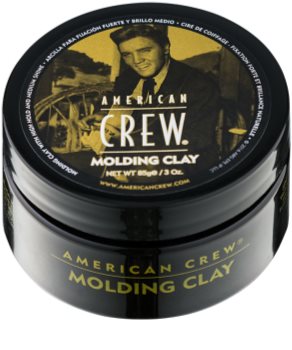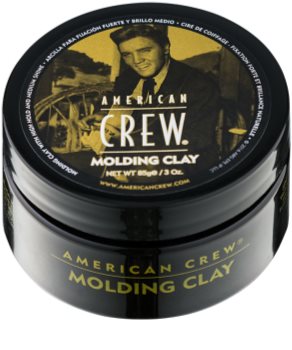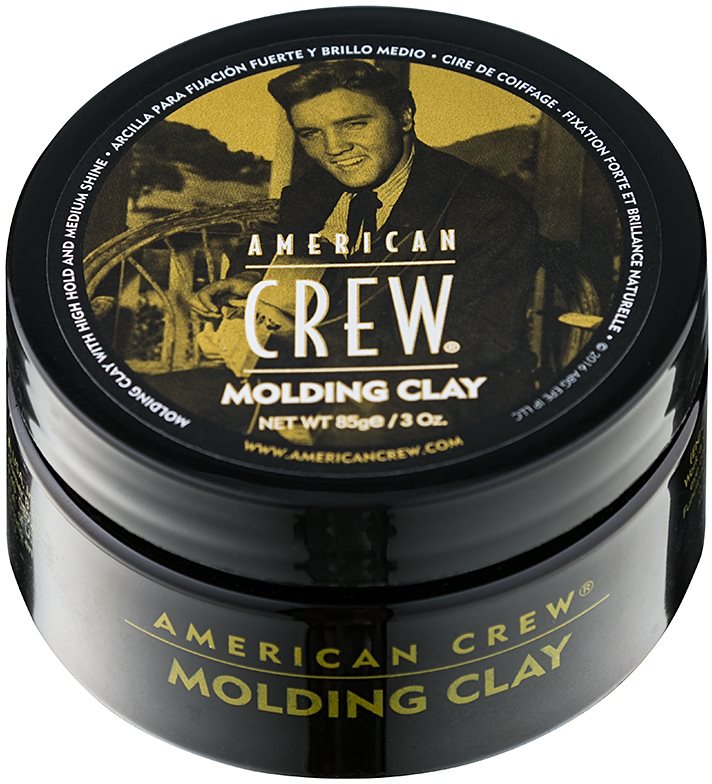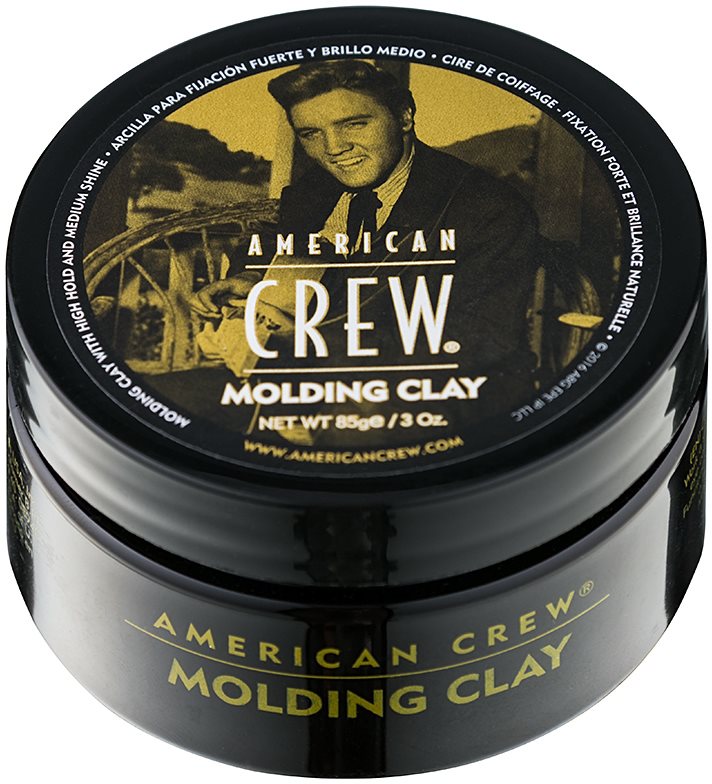 Code:

ACR1321
|
Over 20 pcs in stock
Product description

American Crew Classic
Description:
American Crew Molding Clay is a fixating and molding clay-based paste suitable for men with short haircut and for those who like to do sports and tend to sweat and want to keep their haistyle. The mixture of natural extracts such as beeswax, extract from orange, mint and lime take care of your hair and keep it flexible all day. It fixates the hairstyle perfectly in the required shape. Thanks to the white clay from the Paris Basin the texture of the hair is smoother. It can be used also on a sensitive hair skin. Easy to apply. It contains no synthetic fragrances.
Only the molding paste by American Crew creates a hairstyle which will last!
Effects:
fixates
strengthens
treats hair and hair skin
cools down
freshens
Composition:
beeswax – creates a barrier against loss of moisture from the hair structure, makes the hair keep the required style
kaolin – white clay, healing and stimulating effects; suitable for sensitive skin
bentonite – special gel to improve viscosity, provides a smoother texture and good application features
natural essence oils (orange, lime, spearmint, peppermint) – provide a feeling of freshness and cooling, cool down the hair skin
Type of hair:
All types of hair. More suitable for short hair.
Application:
In order to achieve the best result, put a small volume in your palms to soften the product and spread evenly into hair dried with a towel. Mold as needed. It can be applied also on dry hair.
Characteristics
Effects

Bigger volume, Definition and texture, Setting
About the brand

American Crew
American Crew – a revolution in men's grooming. American Crew was founded in 1994, when the stylist and barber David Raccuglia decided to bring about a revolution in men's grooming and styling. Today, skin care and hair products are sold in almost 60 countries worldwide, characterised by undeniable quality and effectiveness.
David Raccuglia, a distinctive figure in the world of high style, tirelessly helps men's hair stylists and barbers move their services to a whole new level with the American Crew brand. The philosophy behind this is the knowledge that more and more men are becoming interested in how they look, and this trend of men working on their image permeates all age and demographic groups.
American Crew is not just a lifestyle brand and supplier to beauty salons. It is a milestone in the history of men's grooming and the leading salon brand created for men specifically to meet the needs of professional stylists. It prides itself on its innovation and constantly pioneering the latest styles. American Crew loves professional hair styling and celebrities and its representatives include those who set the tone and trends in men's grooming.
American Crew will never forget that its job is to provide men and their stylists with the tools they need to create stylish, masculine looks every day.