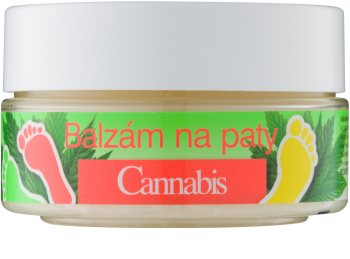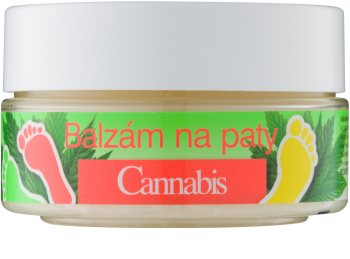 Product description

About the brand

Review
Product description

Bione Cosmetics Cannabis

Characteristics
Salicylic heel balm is a completely unique product to treat hardened skin on your heels, feet, knees and elbows. It softens, lubricates and saturates the skin with salicylic acid, which gradually removes the hardened skin gently from the desired places.
Effects:
removes and softens hard skin
Ingredients:
salicylic acid
vitamin E
argan, coconut oil, castor oil and beeswax soften
contains no parabens or petroleum products
How to apply the product:
Apply the amount of the balm that you need to the patches of hardened skin and massage it in gently, ideally in the morning, and put on thick cotton socks. The treated, moist skin undergoes a softening process throughout the day, with results visible by evening – some of the hardened skin rubs off onto the socks and you can remove more with warm water and a brush. Continue this way until the skin is softened as required.
Caution:
we recommend using protective gloves when applying the balm to avoid it harming the soft skin on your hands unnecessarily. If you apply the product without protective gloves, however, remove the remnants of the balm from your hands carefully with soap, hot water and a brush. Use carefully, as needed and occasionally. Do not use other than as recommended. Contains salicylic acid. Not suitable for children under three years of age.
Characteristics
Active ingredients

salicylic acid, argan oil, vitamin E
About the brand

Bione Cosmetics
p>Bione Cosmetics are part of the Czech company Drogerex, which manufactures, sells, and distributes cosmetics and toiletries. Bione Cosmetics have 'Power in Simplicity' as their motto. Their shampoos, creams, shower gels, body lotions, and other products contain no unnecessary ingredients. Emphasis is placed on functionality, not quantity.
Their organic products deserve a special mention, as they contain no silicones, parabens, alkyl phenols, petroleum derivatives, or other potentially harmful substances. Thanks to this, they can also be used by people suffering from various dermatological problems.
Bione Cosmetics are developed on the basis of the latest scientific findings and undergo strict testing (but not on animals) before they are launched. Bione Cosmetics are effective, safe, and environmentally friendly. And they do not cost a fortune.
Bione Cosmetics are sure to appeal to anyone who wants to protect the environment while seeking quality for a reasonable price.

Review

Bione Cosmetics Cannabis