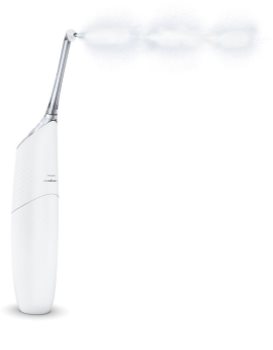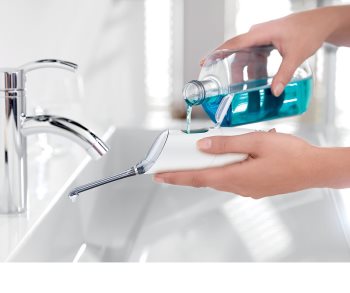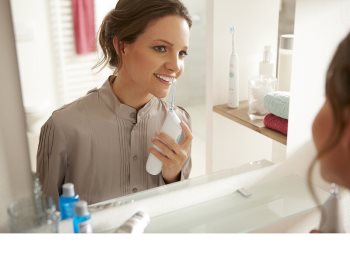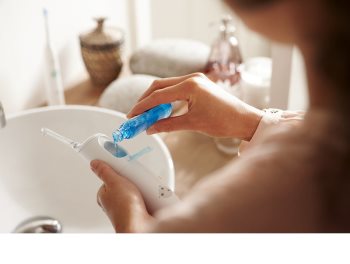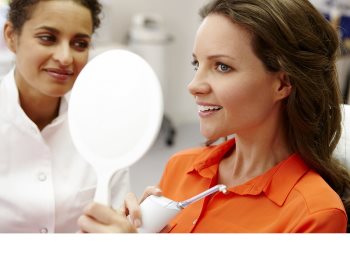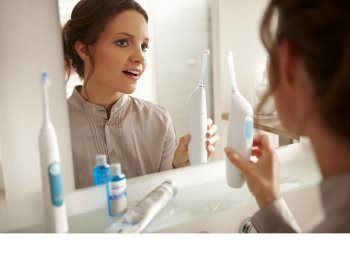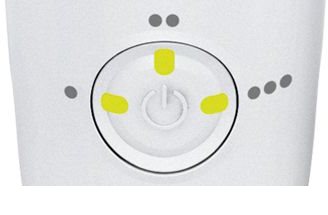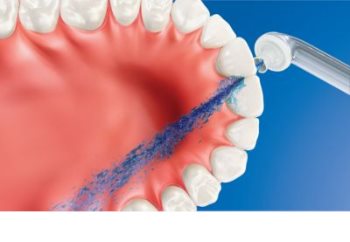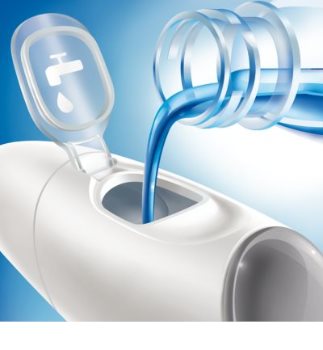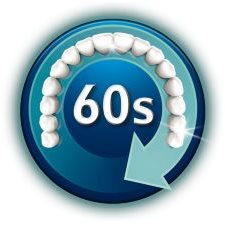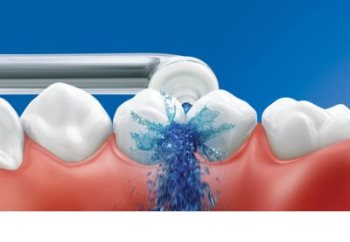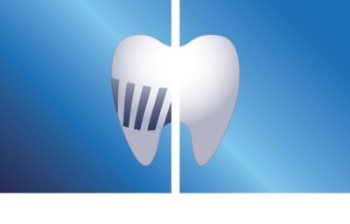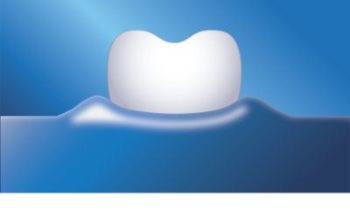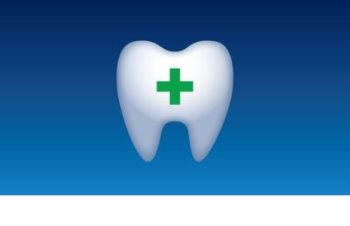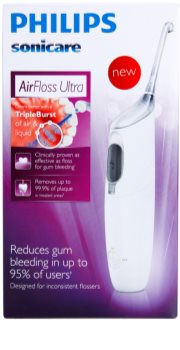 Code:

PHI0879
|
Over 20 pcs in stock
Product description

Philips Sonicare AirFloss Ultra HX8331/01
Healthier gums in 2 weeks, guaranteed
Designed for inconsistent flossers
For those who don't floss consistently, AirFloss Pro is the easiest way to effectively clean between teeth. AirFloss Pro can be used with mouthwash or water and is clinically provenas effective as floss for gum health.
Improves oral health
Clinically proven as effective as floss for gum health
Up to 99.9% plaque removal
Helps prevent cavities between teeth
Superior technology
Air and micro-droplet technology
High performance nozzle
Triple burst customizable settings
The easiest way to effectively clean between teeth
Takes just 60 seconds: Point, Press, Clean!
Total daily confidence of a fresh and clean mouth
An easy way to start a healthy habit
Highlights
AirFloss Pro - Interdental cleaner
w/ 1 nozzle
Better gum health
Philips Sonicare AirFloss Pro is clinically proven to improve gum health as much as floss. Helps improve gum health in as little as two weeks.
Up to 99.9% plaque removal
Removes up to 99.9% of plaque from treated areas.
Helps prevent cavities
By gently bursting away plaque that brushing missed, Philips Sonicare AirFloss Pro helps prevent cavities from forming in the spaces between your teeth.
Micro-droplet technology
Our clinically proven results are possible from our unique technology that combines air and mouth rinse or water to powerfully yet gently clean between teeth and along the gumline.
High performance nozzle
The new Airfloss Pro high performance nozzle amplifies the power of our air and micro-droplet technology to be more effective and efficient than ever.
Triple burst customization
AirFloss Pro's powerful spray can be customized to your liking, with single, double or triple bursts for each press of the activation button.
Cleans in just 60 seconds
With the AirFloss Pro, cleaning your entire mouth takes less than 60 seconds a day. Simply select your burst frequency (single, double or triple), and hold down the activation button for continious automatic bursts or press and release for manual burst mode.
Fresh & clean with mouthwash
Fill the reservoir on the handle with either mouthwash or water, then point and press. Use with mouthwash for the ultimate fresh experience and anti-microbial benefits.
Easily start a healthy habit
Interproximal cleaning is very important to overall oral health. AirFloss is an easy way to clean deeper between teeth, helping to form a healthy habit.
Specifications
AirFloss Pro - Interdental cleaner
w/ 1 nozzle
Items included
AirFloss Pro handle: 1
Nozzle: 1
Charger: 1
Cleaning performance
Clinically proven results: As effective as floss, for gum health improvement, for reducing gum bleeding, for plaque reduction
Performance: Removes up to 99.9% of plaque
Health benefits: Cleans entire mouth in 60 sec, Improves gum health in 2 weeks
Customizable settings: Auto-burst or manual burst, Single, double, triple burst
For best results: Change nozzle every 6 months
Ease of use
Handle: Slim ergonomic design
Battery indicator: Handle LEDs show charge level
Battery Life: Up to 2 weeks
Nozzle system: Easily snaps on and off
Technical specifications
Battery: Rechargeable
Battery type: Lithium ION
Charge time: 24 hours to full charge
Power
Voltage: Multi-voltage charger
Service
Warranty: 2-year limited warranty
Design and finishing
Color: White with grey accents
Characteristics
Type of power supply

rechargeable
About the brand

Philips
Philips has been a household name for more than a century, more precisely for over 120 years. During this time, Philips earned a name for itself as the go-to brand for electric appliances, including tools designed for personal care.
Philips & Co. was founded in 1891 in Eindhoven, Netherlands, at first aiming to produce light bulbs, growing in demand with the electrification of households.
After some time, the company began to grow and create products for other uses. These days, Philips is one of the most respected brands for their medical electronics or energy-saving light bulbs, but also for their shavers, trimmers and electric toothbrushes. Over the years, Philips has come up with many new technologies and innovations, keeping in mind that the products must always be comfortable to use and pleasant to look at. While reflecting the latest research and trends, the Philips products are simple and accessible enough for an easy use at home.
Beautyspin carries many Philips personal care products from hair dryers to beard trimmers. We also have Philips Sonicare electric toothbrushes featuring a patented sonic technology that will make your daily dental hygiene even more effective.
Philips is a synonym of traditional and time-tested values combined with innovation and progress. As one of the most reliable brands on the market, it will make your everyday life considerably easier while still keeping up with the latest trends.