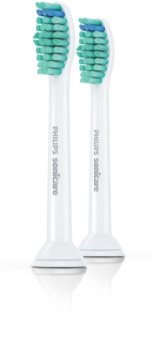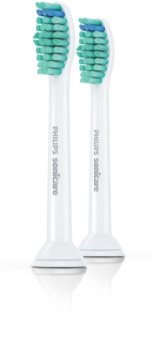 Code:

PHI0823
|
In stock
Philips Sonicare toothbrush heads are compatible with all Philips Sonicare electric toothbrushes.
Product description

About the brand

Review
Product description

Philips Sonicare ProResults Standard HX6012/07
Description:
Replacement heads for the Philips Sonicare ProResults toothbrush are intended to replace worn heads for the Sonicare toothbrush. Sonicare ProResults replacement heads are designed for optimal performance and guarantee effective cleaning of your teeth. Thanks to their easy handling, they even get to hard-to-reach areas, and the small head size helps you to focus on narrow gaps and anywhere a regular toothbrush cannot reach.
The special design of the Sonicare ProResults heads will help you to focus on narrow gaps, interdental spaces, and problem areas in the mouth where plaque, stains and food residue can hide. Cleaning your teeth will be efficient, thorough and very effective. Treat yourself to beautiful, healthy and perfectly white teeth!
Effects:
clean your teeth and gums thoroughly
remove up to 100% more plaque
reach even hard-to-reach places
massage your gums and improve circulation
whiten teeth effectively and remove stains
remove food remnants even from interdental spaces
Properties:
the heads are easy to attach and the handles easy to clean
they have sloping, radially cut bristles
the curved surface helps keep contact with the surfaces of the teeth and gums
the brush head design enhances sonic movement
special design and precision manufacturing ensure the high quality of the head
How to use:
Attach the replacement head to the appliance and clean your teeth thoroughly one by one. After use, clean the head carefully.
p>Philips has been a household name for more than a century, more precisely for over 120 years. During this time, Philips earned a name for itself as the go-to brand for electric appliances, including tools designed for personal care.
Philips & Co. was founded in 1891 in Eindhoven, Netherlands, at first aiming to produce light bulbs, growing in demand with the electrification of households.
After some time, the company began to grow and create products for other uses. These days, Philips is one of the most respected brands for their medical electronics or energy-saving light bulbs, but also for their shavers, trimmers and electric toothbrushes. Over the years, Philips has come up with many new technologies and innovations, keeping in mind that the products must always be comfortable to use and pleasant to look at. While reflecting the latest research and trends, the Philips products are simple and accessible enough for an easy use at home.
Beautyspin carries many Philips personal care products from hair dryers to beard trimmers. We also have Philips Sonicare electric toothbrushes featuring a patented sonic technology that will make your daily dental hygiene even more effective.
Philips is a synonym of traditional and time-tested values combined with innovation and progress. As one of the most reliable brands on the market, it will make your everyday life considerably easier while still keeping up with the latest trends.
Review

Philips Sonicare ProResults Standard HX6012/07