Shiseido Base Bronzer Bronzing Powder
Trustpilot > Write a Review Brand: Shiseido
3 product types from £17.79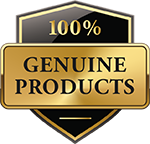 100% genuine products
All perfumes, aftershaves, and beauty products sold by notino.co.uk are 100% genuine, guaranteed. Know what you're buying.
Shiseido Base Bronzer product options
Description of the product Shiseido Base Bronzer
Characteristics
consistency
balm
Description:
Shiseido Bronzer has extremely long-lasting effects. It can cover imperfections of your skin for the whole day. It contains no oil and does not clog your pores. It leaves your skin looking lightly tanned and, at the same time, hydrates it and lights it up. It is suitable for all types of skin and is offered in three shades - light, dark, and medium bronze. It comes with a practical brush.
Effects:
covers imperfections of skin
creates impression of a light tan
lights up and hydrates skin
lasts the whole day
Shiseido Base Bronzer reviews & ratings