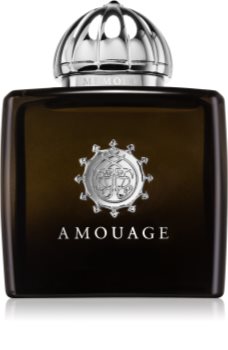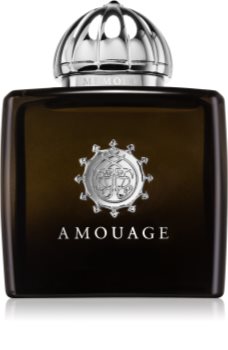 A gift for you
Rare niche perfumes now 15% cheaper with the code 15scentgb. Only till Sunday!
Fragrance description

About the brand

Review
Fragrance description

Amouage Memoir

Ingredients
The Amouage Memoir is a balsamic Chypre fragrance for women with warm spicy accords. This Eau de Parfum from an independent luxurious perfume brand based in London, which draws inspiration from the rich and varied heritage of its birthplace in the Sultanate of Oman, is uncompromisingly rich, irresistible, enormously inventive and, like all Amouage perfumes, uniquely inspiring.
Amouage Memoir is a mystical fragrance presenting an irresistible interpretation of the relationship between man and woman. It is also available in a version for men. Amouage Memoir was constructed by the renowned perfume designers Daniel Maurel and Dorothée Piot around an original central note of absinthe. The head of Memoir combines absinthe with cardamom, tangerine and pink pepper. The rich, beating heart gives rise to accords of pepper, rose, jasmine, incense, white blossoms and woody notes. Musk, leather, labdanum, unique castoreum, oakmoss and styrax join in the passionate smoky base.
Amouage Memoir, a truly artful Eau de Parfum with an excitingly mercurial fragrance, evokes otherworldly discoveries of the past, present and future as a fragmented memory. The intertwined leather, chypre and animal aspects in a rich and masterfully balanced composition give Amouage Memoir an unusual complexity and stunning originality.
The Amouage Memoir Eau de Parfum will be particularly appreciated by women who enjoy original, multi-faceted chypre fragrances. It will forever win the hearts of those who like to highlight their sensual side with bold seductive notes, as well as all customers who can appreciate true quality and precision at each step of perfume-making. Memoir is best suited to evening wear throughout the year, but its warm aspect will shine best in the colder months. Amouage Memoir envelops its wearer in an irresistible, mystical and seductive aroma and helps her stand out from the crowd.
Besides the arresting fragrances, which are the result of a manufacturing process meeting the strictest standards of quality, all the perfumes made by Amouage also stand out with their luxurious packaging. The Memoir bottle, in gorgeous dark brown and black with silver decorations, excites with its elegant, sophisticated and sumptuous design. The packaging is completed by a beautiful dark grey box, symbolising the smoky nocturnal character of the fragrance.
Amouage Memoir – a mystically exciting, unforgettable and irresistible fragrance of a night full of meanings.  
Ingredients
Tangerine, Cardamom, Absinth, Pink Pepper

Pepper, Jasmine, Woody Notes, Clove, Frankincense, White Flowers, Rose

Oakmoss, Castoreum, Leather, Labdanum, Musk, Fenugreek, Styrax
The sumptuous scent of Amouage is characterised by its uniqueness and its totally distinctive elegance. The independent brand with luxury niche perfumes now has its headquarters in London, but its roots reach into the depths of the Middle East.
Amouage draws inspiration from the rich and varied heritage of its place of origin – the Sultanate of Oman. The brand was founded in 1983 by His Excellency Sayyid Hamad bin Hamoud Al Busaidi, a member of the Omani royal family, on the basis of his decision to revive the glory of Arabian fragrances. The brand's philosophy is to create perfumes with truly artistic value. Amouage strictly selects only the finest exotic ingredients, including silver incense from Oman, the unique Oman rose and myrrh.
Amouage's niche perfumes are put together in Grasse, Southern France, which is considered the global capital of perfumes, thus providing a guarantee of the highest standards. The perfumes then travel to Oman for production, where the maceration of the ingredients takes about two months. To finish, all the Amouage perfumes undergo the highest quality checks and are packaged almost exclusively by hand.