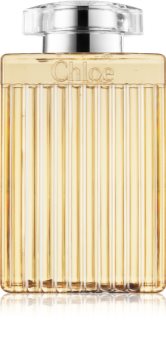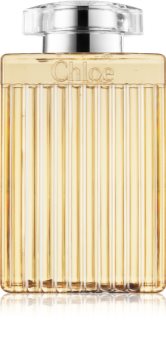 Fragrance description

About the brand

Review
Fragrance description

Chloé Chloé

Ingredients
Description:
Chloé Chloé shower gel for women is enriched with Chloé Chloé perfume for women. This fragrance expresses a self-confident woman with a sense of fashion and style.
Chloé shower gel has a beautiful amber color and its creamy texture creates soft foam to dress you into a pleasant perfume fragrance. Chloé gel cleans and softens your skin without drying it up. It excellently complements the Chloé Chloé perfume. It puts on you a beautiful floral fragrance thanks to which you will feel pleasantly fresh. It contains tones of peony, magnolia and rose full of sweet litchi and elegantly connected with the warm tone of cedar wood.
Make your body smell great with Chloé Chloé shower gel with a beautifully refreshing floral aroma.
Effects:
softly cleans
softens your skin
no dried skin
makes you smell of Chloé Chloé aroma
Composition:
creamy texture
aroma of Chloé Chloé
Type of skin:
Chloé Chloé shower gel is suitable for all types of skin.
Application:
Enjoy a pleasantly refreshing shower with Chloé Chloé shower gel. Apply on your body and create some foam to clean and soften your skin without drying it up.
Refresh yourself with the pleasant aroma of Chloé Chloé perfume contained in Chloé Chloé shower gel.
Freedom, lightness and femininity – these are the attributes that Chloé perfumes have stood for since their founding. The Chloé story starts in 1952 in Paris, where Gabrielle Aghion and Jacques Lenoir launched their own fashion collection. They were among the pioneers who relaxed the strict requirements of "haute couture" and provided customers with a more comfortable and easily understood "ready-to-wear" line.
In 1975, the brand released its first perfume, a fragrance that evokes the romantic soul of every woman. The Chloé brand is one of the few that focus solely and exclusively on women's fragrances. In the world of Chloé, women rule supreme – women who are confident, careless, romantic and dreamy.
The Chloé Eau de Parfum, an uncompromising ode to femininity, tenderness and seductiveness, has made an indelible impression on the history of perfumery. The characteristic floral and woody scents from Chloé have become iconic and an essential part of the lives of countless women all over the world.