Dolce & Gabbana Light Blue Eau de Toilette for Women
Trustpilot > Write a Review Brand: Dolce & Gabbana
3 product sizes from £38.30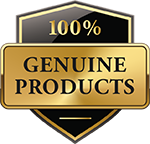 100% genuine products
All perfumes, aftershaves, and beauty products sold by notino.co.uk are 100% genuine, guaranteed. Know what you're buying.
Dolce & Gabbana Light Blue product options
Description of the perfume Dolce & Gabbana Light Blue
Composition
Top notes
Bellflower, Lemon, Apple
Middle notes
Jasmine, Rose, Bamboo
Base notes
Cedar, Musk, Amber
Light Blue Perfume is another from Dolce & Gabbana's collection. It is a very popular summer fragrance. Sicilian lemon is one of the main components in Light Blue. One breath will instantaneously transport you to Sicilian beaches full of fresh breezes and hot sand. Its pleasant and unobtrusive smell will last for several hours. 
Light Blue by Dolce & Gabbana is a fresh, fruity and flowery fragrance. It is suitable for any woman who is fearless before a challenge and wants to live untamed. This perfume will consume you with its energy and originality. 
Light Blue's scent is best suited for warm summer days. Even landlocked, you will feel as if you are strolling on a seaside colonnade. This Dolce & Gabbana perfume is suitable for women of all ages.
Dolce & Gabbana Light Blue reviews & ratings