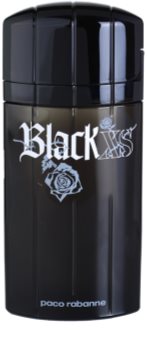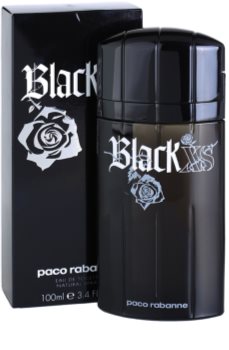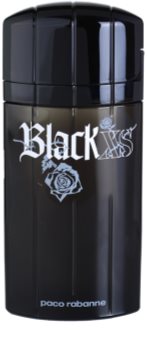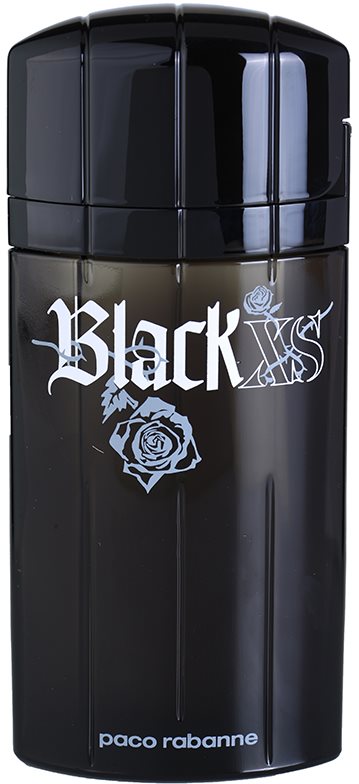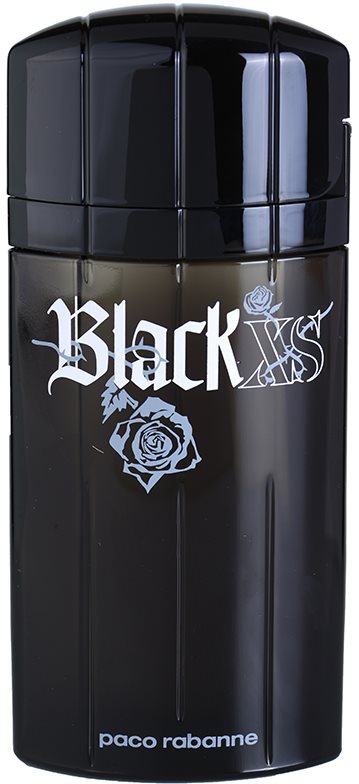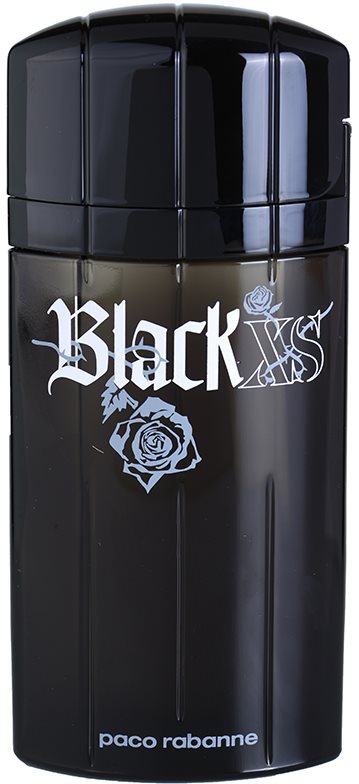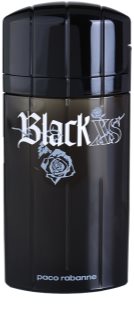 Get notified when the product is available
Fragrance description

Paco Rabanne Black XS
Paco Rabanne is a famous French fashion house which in 2005 introduced its Paco Rabanne XS Black, a toilet fragrance for men created by perfume master Olivier Crespo.
Paco Rabanne XS Black is not afraid to show its manly strength of a self-confident urban wild hunter.
Its head has a chilling citrus drive with a spicy tinge of sage. Its masculine heart is formed by warm tones of pralines with sparkling cinnamon. Also, you can smell a fresh combination of cardamon and earthy rosewood, and this whole symphony is topped by a woody timber of luxury ebony, precious black amber, and a bit of playful patchouli.
A composition of carefully-selected ingredients to complement the manly temperament, pulsating energy, and boyish drive. This fragrance will make an irresistible target from each man.
Ingredients
Amber, Brasilian Rose Wood, Patchouli

Cardamom, Cinnamon, Praline, Tolu Balm

Fragrance category

floral, woody
About the brand

Paco Rabanne
Paco Rabanne fragrances are notable for their extravagant nature combined with a very keen instinct for true luxury. They are unapologetically unique and creative, just like the designer himself.
Paco Rabanne is a pseudonym of Francisco Rabaneda Cuervo, who was born in 1934 in Spain. His family soon fled to France, a country that became his home, and Francisco initially went to study architecture, later abandonning it for the world of fashion. After working for several prestigious fashion houses, he created his own brand Paco Rabanne in 1966.
First Paco Rabanne fragrances were based on prominent floral essences, soon to be joined by more woody and spicy concoctions. The brand has been creating perfumes for both women and men, sometimes even around the same theme, like for instance the masculine 1 Million and its feminine counterpart Lady Million.