Halloween makeup
INSPIRATION FOR HALLOWEEN MAKEUP
Halloween is here, and it is the time when we can play with makeup and "reincarnate" into someone else. We have selected the most trendy and timeless looks with which you will be the brightest star of any Halloween party! In order to make it more joyful, we've lowered the prices of all products you'll need.


Harley Quinn
The unmistakable look of Harley Quinn, the Joker's (ex) better half and perhaps Gotham's most famous rebel, will always be in the mix. You can not do without pale skin, red lipstick and multi-coloured eye makeup. Do not be afraid to be bizzare and, like Harley, smear your makeup a little.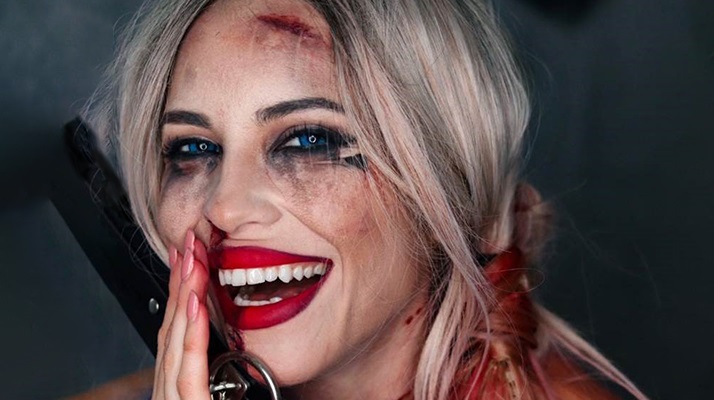 Playful Halloween Look
Turn into sexy lioness, zombie or cute bunny, and become a star of any Halloween party. Whether you search for simple or elaborated Halloween look, here you can find the best makeup that will make you glow! Glitter and highly pigmented colourful eyeshadow palettes, red lipsticks, and pale makeup for a dead look.
Inspire with tips for Halloween looks from your favourite brands, or try scary Halloween makeup of your favourite horror characters. Halloween is an occasion to let your imagination run riot, celebrate it with style!